BOTTOMLESS BRUNCH
Whether you're looking for the perfect way to celebrate someone special, or you simply need an excuse to party, Bottomless Brunch is your ticket to a royal feast!
​From 2-4pm every Saturday, and for only $79 per person, our Bottomless Brunch will have you laughing in no time.
The packages includes:
Chargrilled House Bread (V) with burrata, olive oil & pomegranate.
Cheeseburger Spring Rolls with ketchup.
Fries (V) with cheeseburger sauce.
Prawn Toast with sesame crumb, kewpie, sweet soy, bonito flakes.
Lobster & Prawn Sliders… need we say more?!
Sweet & Sour Pork.
With unlimited Margaritas, Cosmos, Bubbles, and our signature mocktail. Unlimited tap beer and soft drinks.
To ensure an exceptional experience, reservations for Bottomless Brunch are essential, and can be tailored for up to 25 guests.
Secure your spot now by filling out the form and get ready to experience brunching like never before!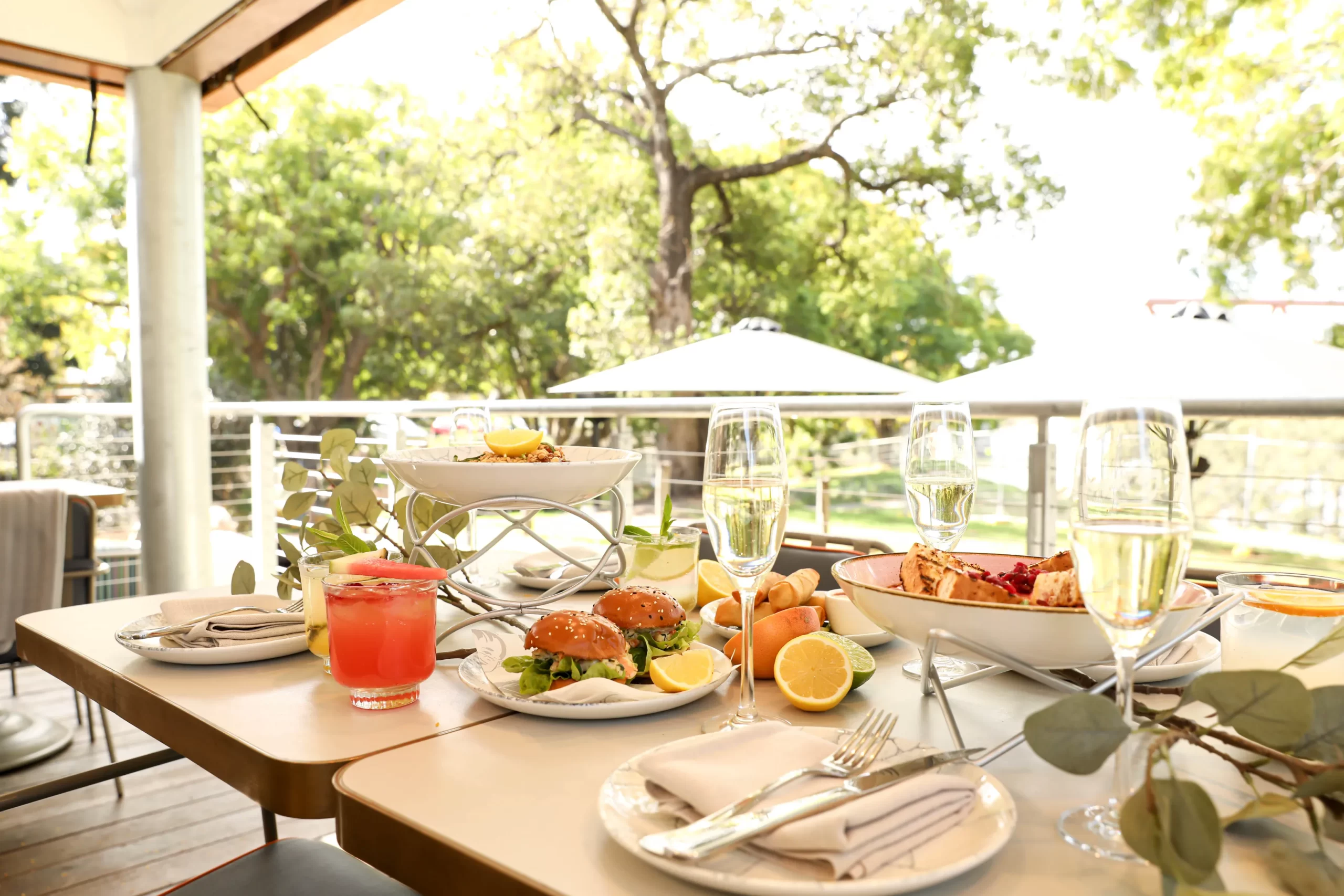 HIGH TEA
An exquisite High Tea experience.
Delight in an artfully crafted medley of savoury and sweet treats, each morsel a testament to culinary mastery.
Choose your preferred level of opulence with our thoughtfully curated options:
$65 pp: Immerse yourself in the world of flavours with bottomless tea.
$75 pp: Elevate your experience with bottomless tea and bubbles.
$95 pp: The ultimate indulgence with boundless tea, cocktails, wines, and draft beers.
Available daily from 11am.
1.5 hour session time.
Limited Gluten Free options available upon request. Due to the exclusivity of this experience, reservations must be made 72 hours in advance.